Gentle Yoga
This class is taught by: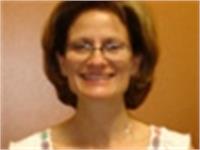 Sherry has been a practicing massage therapist for over ten years. She is a graduate of The Baltimore School of Massage. She has experience working in a variety of settings. She has worked extensively with seniors, worked with parents and caregivers teaching infant massage, in corporate offices, health fairs, and wellness retreats doing seated massage. Her toolbox includes techniques from Swedish, deep tissue, myofascial and Thai massage. Sherry believes that massage and yoga belong together, and are two of the best things you can do for yourself! She considers herself blessed to be doing what she loves!
Gentle pacing and access to props makes this an ideal class for beginners and those desiring a less vigorous yoga experience. Suitable for those with health concerns or challenges. Modifications are offered for poses to enhance each student's experience of increasing body awareness, flexibility and strength. This class is designed to improve strength, balance, flexibility and release stress.
Upcoming classes: