Candlelight Yin Yoga workshop
This class is taught by: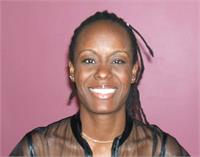 Shervon was first introduced to yoga in high school while in New York City. It was there that the seed of self-discovery was planted which has continued to grow and call her back to the mat time and time again as an adult. Shervon's commitment to personal practice led her to complete a 200 hour Vinyasa Yoga Teacher (RYT) certification in 2012 and a 50 hour advanced Yin Yoga Teacher Training in 2016.
Shervon enjoys teaching Vinyasa, Hatha, Yin and Restorative yoga styles to beginners, athletes and advanced students alike. Her background as a Licensed Clinical Professional Counselor (LCPC) inspires her approach as a teacher. The practice of yoga, similar to the process of counseling, allows one to look within to build self-awareness which informs daily life. Yoga has a beautiful way of clearing the mud away from the lens with which we see ourselves. Shervon is committed to nurturing the seed of self-discovery and personal growth in every student as it unfolds on and off the mat.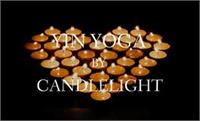 Yin Yoga invites you to slow down and practice mindfulness. The gentle but consistent stimulation to the connective tissues taught through Yin Yoga encourages long-term health and mobility of the joints, calms and recharges the nervous system, and naturally draws the mind inward into a relaxed, meditative state. While in these longer held poses you learn to cultivate attention on breath, sensation, sound and mental patterns that often go unnoticed in our day to day activity. Slowing down means you get to tap into your intuitive experience moment to moment thereby increasing awareness. Increased awareness often leads to more clarity, balance and openness to life.
This workshop is suitable for all levels for practitioners. Pre-registration recommended. $20 per session.
Upcoming classes:
Sign Up

Fri

Dec 15 7:45 pm - 9:00 pm

with

Shervon

Laurice