Partners Yoga Workshop
This class is taught by: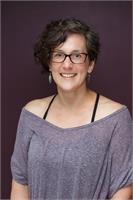 Tara Lemerise, E-RYT-200, fell in love with yoga in 1999 and has been teaching since 2005 after graduation from the Willow Street Yoga Center Teacher Training. She is known for offering clear, light-hearted, and encouraging instruction to students of all levels. From restorative postures to arm balances and everything in between, Tara helps her students delight in each moment, even the challenging ones. Her students leave feeling more joyful, more grounded, and more at ease after each class. To learn more about Tara, visit her website: www.taralemeriseyoga.com.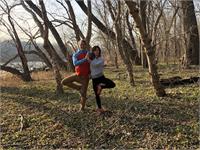 Yoga teacher Tara Lemerise and her beginning yogi husband Drew will be your guides in a fun, light-hearted afternoon of partner yoga. You and your partner will help each other build strength, flexibility and balance in partnered versions of familiar standing, back bending, and seated postures. Working together in the poses, you will cultivate camaraderie, connection, compassion, trust, and awareness. We'll finish with some deeply relaxing partner breathing and a sweet restorative pose. Perfect for couples, friends, and family; newbies and practiced yogis welcome. $45 per twosome
Upcoming classes: