Yoga II
This class is taught by: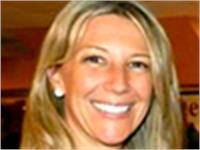 Rachel's yoga journey began in 2005. What started as a means to "work out," very quickly evolved into a place of deep reconnection with the self. The process of integrating mind, body and breath opened a new world for Rachel. A world with more self compassion, self awareness, clarity, serenity and empowerment. Rachel graduated from Blue Heron Wellness' RYT 200 program in 2013. Rachel's classes are light-hearted and lively while also offering the opportunity to dig deep into the potential of your postures and personal practice; peeling away the layers to re-connect with your natural, unique gifts and let your inner light shine. You can expect attention to alignment, to help finetune your asanas, as well as a sweet flow. Rachel is continuously inspired by her three playful, young children and supportive husband. Rachel is forever grateful to her beloved teachers, with whom she credits the transformation of her practice.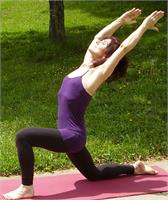 Claudia Neuman, E-RYT 500, YACEP, MSW. , was born in Los Angeles and began her formal yoga training in 1984 at Yoga works in Santa Monica, California. In the course of her training at Yoga Works, she was able to study with and assist some of today's top teachers, (Rod Stryker, Eric Shiffman) as well as study with Pattabi Jois, (the creator of Astanga Yoga). In 1993, she was initiated into the ISHTA yoga system by Rod Stryker. While at USC completing a Masters degree in Social Work, she taught yoga to students and faculty alike. In 2005 she received certification in Anusara Yoga from John Friend. In 2012 she began studying again with Yogarupa Rod Stryker in the Tantra tradition, completing several of the Para Yoga Master Training programs. Claudia's classes reflect her rich background of yoga experience as well as the love and dedication to her life-long practice of yoga. Look for Claudia's regular quarterly articles in Pathways Magazine.
For students with a good understanding of the basic standing, seated and revolved postures wishing to deepen their practice. This class will explore more advanced variations of asanas as well as introduce more challenging inversions, arm-balances and pranayama.
Upcoming classes: