Wake Up & Flow
This class is taught by: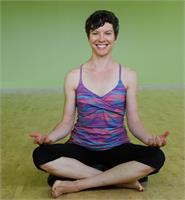 Hannah believes that yoga guides people home – making them more self-aware and enhancing their capacity for self-expression. Her specialty is helping individuals learn how to release tension in their bodies, center their thoughts and restore their sense of well-being. Her classes incorporate restorative yoga postures, breathing, relaxation and meditation strategies for releasing stress and promoting healing. She has been practicing yoga for over a decade. She has been teaching since she received her training in classical Hatha yoga in 2009. She completed studies in Yoga Therapy in July 2011 and studies in Ayurveda in 2013. This year she will complete her 300-hour advanced yoga teacher training.
Hannah's Clients Say:
"I enjoyed Hanna's class very much. I've not taken a meditative yoga class before. It both decreased a sense of agitation about a specific incident that occurred just prior to class, and boosted my energy level by freeing energy that had been trapped by the agitating situation." Barbara S., 10/15
"Great TGIF class with Hannah. Perfect way to end the week. Lovely studio too." Jane G
"Lovely TGIF class on Friday with Hannah. Just what I needed to end the week. Easy asananas then restore and relax." Jane G.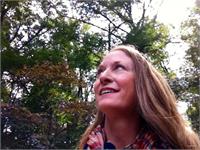 Amy's yoga journey began in 2006, participating in Anusara Immersion in 2008. After living and working abroad in Libya and England, and becoming a mother, Amy returned to the area and completed Yoga Teacher Training at Blue Heron, receiving an RYT-200 certification. Her yogic vision is to embrace and inspire personal truth and integrity on and off the mat. Amy uses relevant themes, empowering verbal cues, and thoughtful eclectic sequencing with insights gained from the natural world, spiritual curiosities, classroom teaching, experience as an art therapist, and life in general. Amy lives in Silver Spring with her husband, two young boys, rescue dog and two cats.
See what her students are saying:
"I love rise and shine on Friday mornings with Amy. The perfect mix of challenge and harmony." Tracy G. 2/2016
"I went to the class and it was wonderful! Amy is a knowledgeable teacher with a great sense of pacing and a lucid way of explaining the vinyasas. Thanks for adding this early bird class. I'll come as often as I can."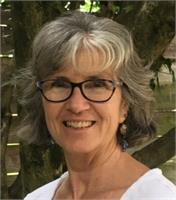 Mary Lou has been regularly practicing yoga for over 10 years and just completed the Blue Heron YTT to earn her teaching certification While her primary background is alignment based asana, she has participated in and studied many different styles of yoga. She is eager to share the wisdom from her many teachers to help students find the expression of a pose that supports their body's alignment, and to face challenges with humor and compassion.
Come wake up with yoga. This all-level class offers vinyasa flow to wake up your body and get your day off to a good start and some restorative yoga to help you let go of tension. Vinyasa flow builds strength and flexibility and encourages cardiovascular health. Form, movement and breath work are integrated into carefully sequenced yoga poses. Prepare to work, restore, and move!
Upcoming classes: