Yoga for a Healthy Back
This class is taught by: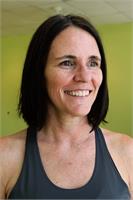 Kathy is a graduate of Blue Heron's 2010 Yoga Teacher Training program. Kathy enjoys sharing her love of yoga with others and inspiring others to greater well-being.
Her Clients Say:
" Kathy Page's lunchtime yoga on Wednesdays at noon is pretty special. Try it out!" Patricia B. 11/15
"I took the noon class with Kathleen. She had a good sequence for hip openers I enjoyed the flow of the class. Kathleen also added helpful alignment tips" Marina C. 11/15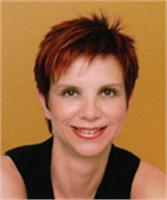 "Kati" channels her enthusiasm to empower others to live a life with peaceful minds and hearts filled with love. She believes yoga is a powerful way to free mind and body from self-limitations and that through practice, people can access the very essence of who they are. Since earning certification in 2004, Katie continues to study the rainbow of yoga traditions and studied yoga therapy completing an in-depth course on Ayurveda in 2008.
Her unique teaching style is comprised of dynamic multi-dimensional flows, deep breath work and a focus on alignment. She addresses each individual's needs and limitations, creating a safe environment for her students to be guided through physical, emotional and spiritual dimensions. Her latest love is Kundalini yoga, the king of all yogas. Kati completed a 200 hour Kundalini Yoga teaching program and is a KRI certified teacher. Her life has been completely transformed by this lesser known practice and she is very eager to share this amazing technology.
Kati moved to the States 23 years ago from Budapest, Hungary where she was a television producer. She currently works for a local nonprofit organization and teaches yoga every minute she can find.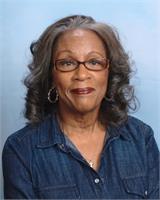 Theresa found a connection to yoga 13 years ago at the gym at the Administrative Office of the U.S. Courts where is currently works. She found it helpful in both preventing and healing from injuries from running and step aerobics for nearly 25 years.
She learned to appreciate alignment of the poses, stillness of the mind, meditation, and the connection of mind, body, and spirit with the practice as well as being at student at Blue Heron Wellness Center where she completed her teacher training at Blue Heron Wellness in 2013 under the direction of Lauren Richardson and Carrie Ganz.
She believes that yoga is for everyone and loves sharing it with seniors. In 2013, she received her certification for chair yoga with Lakshmi Voelker and Tracey Ecceleston at the Open Center in New York City.
This class is open to students of all ages and abilities.
Students will learn yoga techniques that promote a healthy back. Learn to safely increase your flexibility and strength to relieve chronic tension and pain. Learn to support your posture and alignment to decrease future problems.
Upcoming classes: