Vinyasa For Strength
This class is taught by: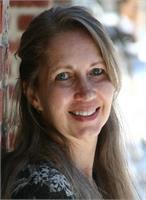 Kirsten Norris, E-RYT 200
After working many years at various desk jobs, Kirsten transformed her life, found a new direction and she now leads mixed-level vinyasa flow yoga classes in her community. From her own personal yoga practice, Kirsten has experienced great benefit and has observed remarkable change and growth in her mind and body, finding new confidence within herself. She wishes to share these benefits with others. Kirsten trained with YogaFit, and is a registered teacher with Yoga Alliance. She is certified as a Vinyasa Flow Yoga Instructor, training with Stephanie Keach in Asheville, NC. In addition, Kirsten is Budding Yogis certified and teaches kids and teen yoga. Her classes emphasize movement, breath, and mind-body awareness.

Catey is a Certified Personal Trainer, Correctional Exercise Specialist and Certified Cancer Exercise Specialist. She is an RYT200 with specializations in Vinyasa Flow, Hot Yoga instruction and Yoga Sculpt/Cross Training formats. Catey's goal is to inspire her students and clients to push past any fears and weakness with their mind and body to discover the physical, emotional and spiritual benefits of implementing a safe, corrective and beneficial movement routine. She believes in the importance of using a variety in movement approaches to fit the individual's needs and goals. Catey's Certifications are with the National Academy of Sports Medicine, the Cancer Exercise Institute and Yoga Alliance.
Build strength and flexibility and encourage cardiovascular health with this fun and quick-paced vinyasa flow class. Form, movement and breath work are integrated into carefully sequenced yoga poses, generally referred to as sun salutations. This class will integrate more challenging poses and maintain movement with the breath throughout the class while working to improve balance and core strength. Some vinyasa experience recommended.
Upcoming classes: