Angela G Walker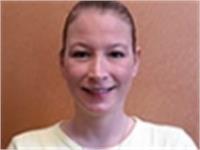 Angela was graduated from the Baltimore School of Massage and became nationally Certified in Therapeutic Massage and Bodywork in 2000. She has been giving massages to friends and family her whole life and credits them with her success in the professional world of Therapeutic Massage.
Angela's Clients Say:
"Angela is awesome! She is incredible at working out all the tension in my back and neck," Tida L, 6/2017

"Angela was awesome! Very attentive and informative. She's a wonderful massage therapist !" Catherine O. 10/15
"Angela Walker, massage therapist, continues to be a big factor in my improved health status." Dan L. 11/15
"It is always such a treat to visit Blue Heron. The staff members are very helpful and accommodating. The atmosphere is so peaceful and warm. My massage at this visit with Angela was wonderful --very healing. She is an expert and offers tips to help keep me keep body in shape at home." Connie B. 11/15
Angela G Walker is currently not instructing any classes.