Kati Gimes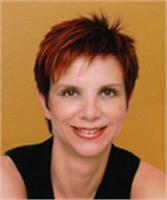 "Kati" channels her enthusiasm to empower others to live a life with peaceful minds and hearts filled with love. She believes yoga is a powerful way to free mind and body from self-limitations and that through practice, people can access the very essence of who they are. Since earning certification in 2004, Katie continues to study the rainbow of yoga traditions and studied yoga therapy completing an in-depth course on Ayurveda in 2008.
Her unique teaching style is comprised of dynamic multi-dimensional flows, deep breath work and a focus on alignment. She addresses each individual's needs and limitations, creating a safe environment for her students to be guided through physical, emotional and spiritual dimensions. Her latest love is Kundalini yoga, the king of all yogas. Kati completed a 200 hour Kundalini Yoga teaching program and is a KRI certified teacher. Her life has been completely transformed by this lesser known practice and she is very eager to share this amazing technology.
Kati moved to the States 23 years ago from Budapest, Hungary where she was a television producer. She currently works for a local nonprofit organization and teaches yoga every minute she can find.
Kati Gimes instructs the following:
Level 2-3 classes are appropriate for students who are familiar with intermediate yoga postures (including inversions and backbends). In these classes you will use your knowledge of postures and breathing to practice exciting, physically demanding, and challenging sequences and variations. You will focus on achieving breakthroughs in your practice and your self-awareness. We recommend you have a year of solid Yoga under your mat before you join 2-3 classes. Expect to be transformed.




Come and learn simple yoga sequences, breathing techniques that will help you through this stage of life. Open to all, beginners, advanced yogis anyone interested in the subject is welcome.

Menopause often involves much more than physiological changes in the body. This is true even if we are not aware of all the multi-dimensional changes that may be taking place in our lives. In this workshop, we'll look at this life transition from the yogic perspective, and we'll learn to listen to our body letting us know the need to do inner work, to heal an experience, conflict or issue in our lives.

Cost: $25 online, $30 Drop in