Rebecca Snyder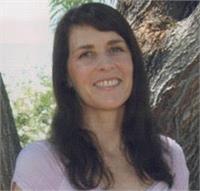 Rebecca has been practicing Chinese medicine and related fields for over 19 years. Licensed in Maryland and nationally certified by the NCCAOM, Rebecca earned her Masters of Acupuncture degree from Tai Sophia Institute (now MUIH)
followed by two years post-graduate study with highly-acclaimed acupuncturist and author Lonny Jarrett. In her practice, Rebecca treats a myriad of health concerns, including pain, stress/anxiety, insomnia, weight management and
chronic illness. Treatment includes a strong focus on nutrition and lifestyle
counseling, leading to enhanced therapeutic outcomes. Reaching beyond physical and emotional concerns, Rebecca enjoys working with her patients to promote their unique personal evolutionary edge, offering a big picture perspective where patients may realize ever higher potentials of well-being.
Known for her dynamic and effective needle technique, her acupuncture style blends meridian, TCM and 5-Element acupuncture traditions.
Rebecca's Clients Say:
"I visited BlueHeron for acupuncture appointment looking relief from neck/shoulder tension and discomfort. I met with Rebecca and was amazed by her energy, all the right questions she asked and how intuitive she was to my answers and needs. I didn't expect my first treatment to be so effective but I was happily surprised how my discomfort subsided on the spot. Will be returning in 2 days!" Lionel M., 8/2016

"Rebecca is incredible. She is an expert at acupuncture, and I can't even begin to describe the incredible difference her treatments are making in dealing with the nausea of my morning sickness. Thank you so much Rebecca!!" Christina E., 10/31/15
Rebecca Snyder is currently not instructing any classes.