Joan Davis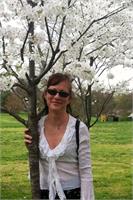 Joan Davis, LMT, a strong supporter of self-care, she has an integrative, therapeutic approach to massage. Having recently completed training in Scar Tissue Release Joan can blend this and a variety of techniques into a session to meet a client's needs. These include Swedish, deep tissue, Muscle Release Technique, Reiki, Visionary Cranial Sacral work, Strain Counterstrain, Bodywork for the Childbearing Year and sports massage, as well as inspired ingenuity.
Joan's Clients Say:
"Joan Davis is fabulous. In fact, I just this moment recommended her to a friend for a reflexology session." Jo B. 11/15
Joan Davis is currently not instructing any classes.