Shira Oz-Sinai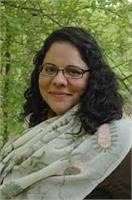 After years of practicing yoga and acupressure as self-care techniques, Shira Oz-Sinai took up studying Yoga Nidra and Chinese medicine in earnest in 2009. Her studies with Dr. Richard Miller began in 2011, and Shira completed the iRest® Yoga Nidra Instructor Certification in August 2013. Patience, attentive listening, endless heartfelt warmth, and compassion are but a few of the tools that Shira offers her students and clients. Shira explains that these qualities are simply "her nature", but they have been refined over thirteen years of classroom teaching experience--half of which spent with youth labeled "at-risk." Shira is committed to welcoming people exactly as they are and cultivating together a path to healing and growth through continuously awakening the heart and exercising the birthright of fulfillment. Shira is fluent in English, Spanish, and Hebrew.
"The Friday evening Yoga Nidra is a perfect way to clear the week's busyness out and prepare for the weekend. Calming, refueling, and inspiring. Shira makes everyone feel welcome." Yvonne P. 11/15
"Love, love Shira for yoga nidra. She has the right pacing, words, tone to help you get to the place of total relaxation, the likes of I never knew before!" - Blue Heron client.
Shira Oz-Sinai is currently not instructing any classes.