Kristina Agosto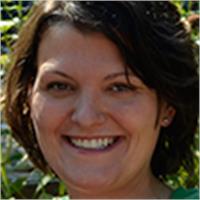 Kristi Agosto, LMT, honors the mind body connection and the body's innate ability to heal itself. She is strongly committed to the power of the client-therapist relationship based on care, trust, respect and professionalism. Through massage and healing touch, she works with her clients towards goals of health and healing, self-awareness, balance and respect. Her focus is always the client's well-being and promoting an environment and experience that offers opportunities for transformations of mind, body and spirit.
Kristi is a graduate of the Potomac Massage Training Institute, a Licensed Massage Therapist in Maryland, and a member of the American Massage Therapy Association. Before her massage therapy journey, Kristi received her Bachelor's degree in Psychology and Sociology from Randolph-Macon College, her Master's in Anthropology from George Washington University and worked in the health and research field. When not performing massage you can find Kristi spending time with her family and friends, doing yoga, advocating for animals, playing in nature or gardening.
Kristina Agosto is currently not instructing any classes.