Monica Maynard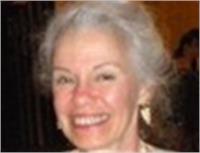 Monica Maynard is a Licensed Massage Therapist in Maryland, Virginia and the District of Columbia, nationally certified by the National Certification Board for Massage Therapy and Bodywork, and a professional member of the American Massage Therapy Association since 2007. A graduate Potomac Massage Training Institute, Monica a good knowledge of anatomy, and enjoys working with clients to address the soft tissue restrictions that may be the source of, or contributing to, discomfort and restricted movement. Myofascial Release Therapy is Monica's preferred technique, and foundation of her practice. Monica also specializes in Manual Lymph Drainage, in addition to offering Swedish, Deep Tissue, and Oncology Massage. Monica brings her love and extensive knowledge of yoga and understanding of anatomy through asana to her massage practice.
"Monika did great! High expertise in her work and she gave some good suggestions on how to keep things maintenances." John G. 11/15
"Monica is, by far, the best masseuse that I have ever experienced. Extremely knowledgeable and thorough in her assessment and ability. Before I started coming to her I never really felt totally comfortable with a massage person. She completely understands why I don't lay face down and works around this idiosyncrasy of mine. Thank you for employing such and exemplary masseuse." Lucille C., 10/15

"Monica was AWESOME! I have had the pleasure of about 5 previous massages at Blue Heron and each one has been great. But this? This was a whole new ballgame. Monica used a different technique that I had never experienced and was pretty much relaxed from the moment I laid down on the table." Cristina F. 11/15
Monica Maynard is currently not instructing any classes.