Jenny Oviedo-Liquet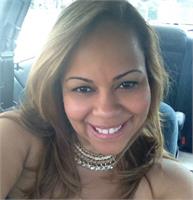 Jenny, RMP, graduated from Connecticut Center for Massage Therapist, part of Steiner Education Group. After graduation, she relocated with her family to Maryland where she obtained her license to practice massage. Jenny is experienced in several modalities of massage, including Swedish, Deep Tissue, myofascial release, Sports Massage and injury rehabilitation. She also customizes massages for the youngest of the family with short relaxing sessions for kids. Jenny is certified for Prenatal Massage and Hot Stones, and she continues to work to update and upgrade her experience and technique.
Jenny believes in the body's ability to heal itself and that Massage Therapy is one of the many paths to restore health and wholeness to the body.
See what Jenny's clients are saying:
"This was the first time I'd visited Blue Heron. I received a 60 minute deep tissue massage from Jenny. She was such a delight and very professional. Since ithas been a long time since I had a massage she made the whole experience very comfortable. I should have done a 90 minute because it was that good. The next daymy body and mind was refreshed and relaxed. I will be visiting Blue Heron and Jenny again! Much Gratitude." Karin R., Feb 2017
"Saw Jenny for a deep tissue massage yesterday. By far the best massage I have ever had. She is incredibly strong and knows just how to manipulate muscles to work out even the worst kinks." Andrea M., Oct 2016
Jenny Oviedo-Liquet is currently not instructing any classes.