Mary Lou Middleton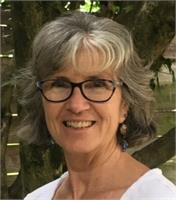 Mary Lou has been regularly practicing yoga for over 10 years and just completed the Blue Heron YTT to earn her teaching certification While her primary background is alignment based asana, she has participated in and studied many different styles of yoga. She is eager to share the wisdom from her many teachers to help students find the expression of a pose that supports their body's alignment, and to face challenges with humor and compassion.
Mary Lou Middleton instructs the following:
Come wake up with yoga. This all-level class offers vinyasa flow to wake up your body and get your day off to a good start and some restorative yoga to help you let go of tension. Vinyasa flow builds strength and flexibility and encourages cardiovascular health. Form, movement and breath work are integrated into carefully sequenced yoga poses. Prepare to work, restore, and move!




This prenatal yoga class is designed for those who who are looking for a community of moms during their pregnancy and new ways to keep their body moving. Pregnancy changes everything - body, mind and spirit. This practice will help your body throughout the process of pregnancy and delivery, building strength and endurance in your legs, core, pelvic region and hips. Breath work and meditation are included to strengthen the mind/body connection and give you time to rest your whole being and deepen the bond already there between mother and baby. This class welcomes participants within the broad spectrum of yogic experience from absolute newbies to seasoned practitioners.